Paradise Island
There is safety signage and hand sanitisers for when you enter and exit, and we ask that all visitors keep their distance and be considerate of others when using the play area and around the Park. Extra cleaning will be taking place to ensure that the facilities remain as safe as possible.
Explore our outdoor Paradise Island play area…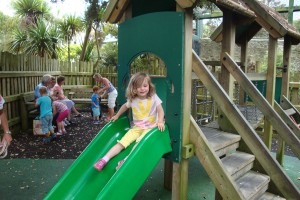 Climb the towers, slide into the 'river' and ride a rocking dolphin in this fun outdoor playground.